Favorite Links
Favorite Links
The following is a list of all my favorite websites on the internet, if you want to be added in here please send me a message on YouTube(check the "Home" for my YouTube channel)
Favorite Sites
Ever wanted to upload a video of maybe, you on vacation with your family, your friend falling off a bike or any type of video(Besides porn your perves!)? Well, Now you can with YouTube...search for music videos, funny videos or educational videos...it's free so signup today!
Can you type? Do you like animation? If you said "yes" to those two things, then XtraNormal is definetly the site for you! You choose your character, Choose your background setting, choose your characters voice and type up a scrypt to make a kickass animated movie!
If you LOVE music just as much as I do, then you'll love GrooveShark! You can listen to any song in the whole wide world for absolutely no money! Its one of, if not

the

best MP3 website.
Largest collection of free MP3s to play or download, free MP3 software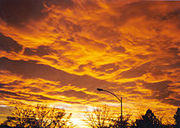 Search Engines
You know us as the Internet's original search engine.
One of the most visited hubs on the Internet, reaching one out of every two Web users.
With over half a million sites, divided into more than 25,000 categories, Yahoo! is both browseable and searchable.
GO Network is a new brand that brings together the very best of the Internet in one, easy-to-use place.
Have Fun!